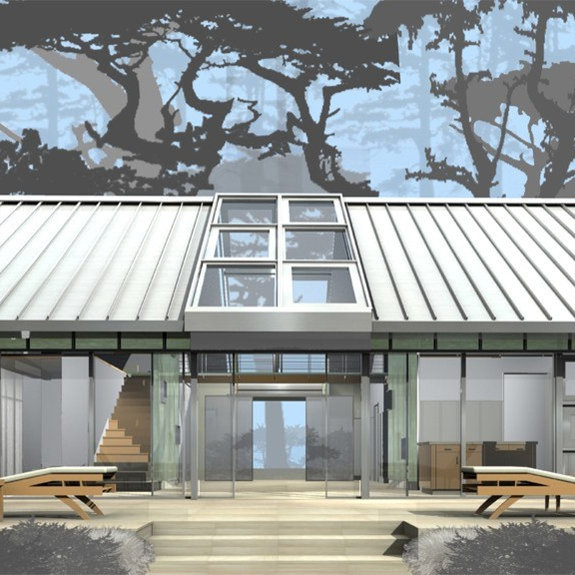 Pacific Grove Preview
2 photos
The original little board and batten cottage sits in the middle of a large lazy garden with stunning oak and cypress trees. The residence is a short walk to Asilomar beach. The design intent was to build a new larger home for the family with an indoor/outdoor connection to the expansive rear garden. We wanted to use a modern approach to the design while retaining the board and batten character. My Clients decided to sell the property and move from the area so we did not proceed with the project. I would love to pursue a future project like this. If you have an interest, contact me.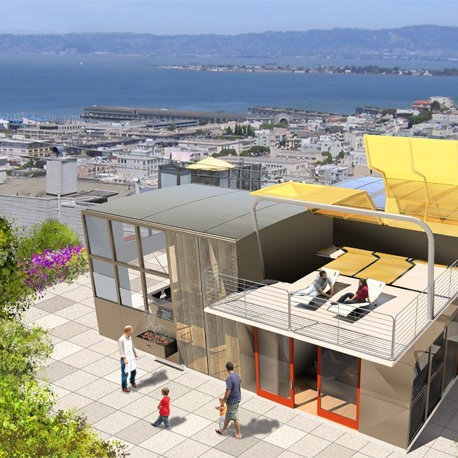 Sustainable Building Proposal
2 photos
Why not assemble a house like a car? We spend so much effort on new automobile design while house construction lags behind.

Why not create a modular framing system with integrated panels which would anchor to an engineered foundation specifically designed for the site. All exterior and interior walls, roofs, ceilings, floors, mechanical and plumbing chases could be fabricated in panel modules and attached to the framework through uniform connections. Interior built-ins for Kitchens and Baths could be integrated into specific panels. Individual panels could be removed and replaced without destroying the house integrity. If anyone is interested in a new modern home, contact us. We would love to discuss the possibilities with you.